Marketing teams, Regional teams and shops can use the SaaS platform.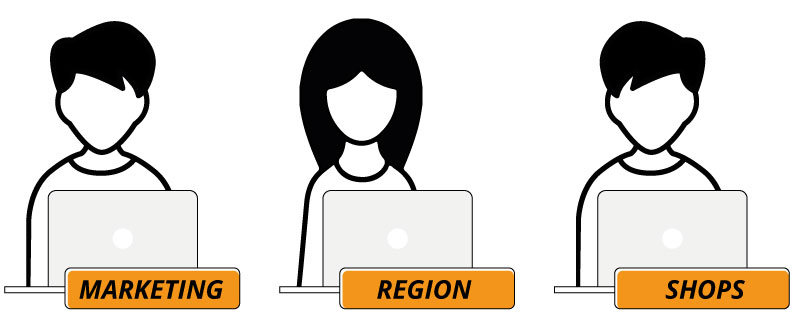 Automatic creation of campaigns
With our SaaS platform, your teams can automatically create campaigns and generate all advertising contents in a few clicks.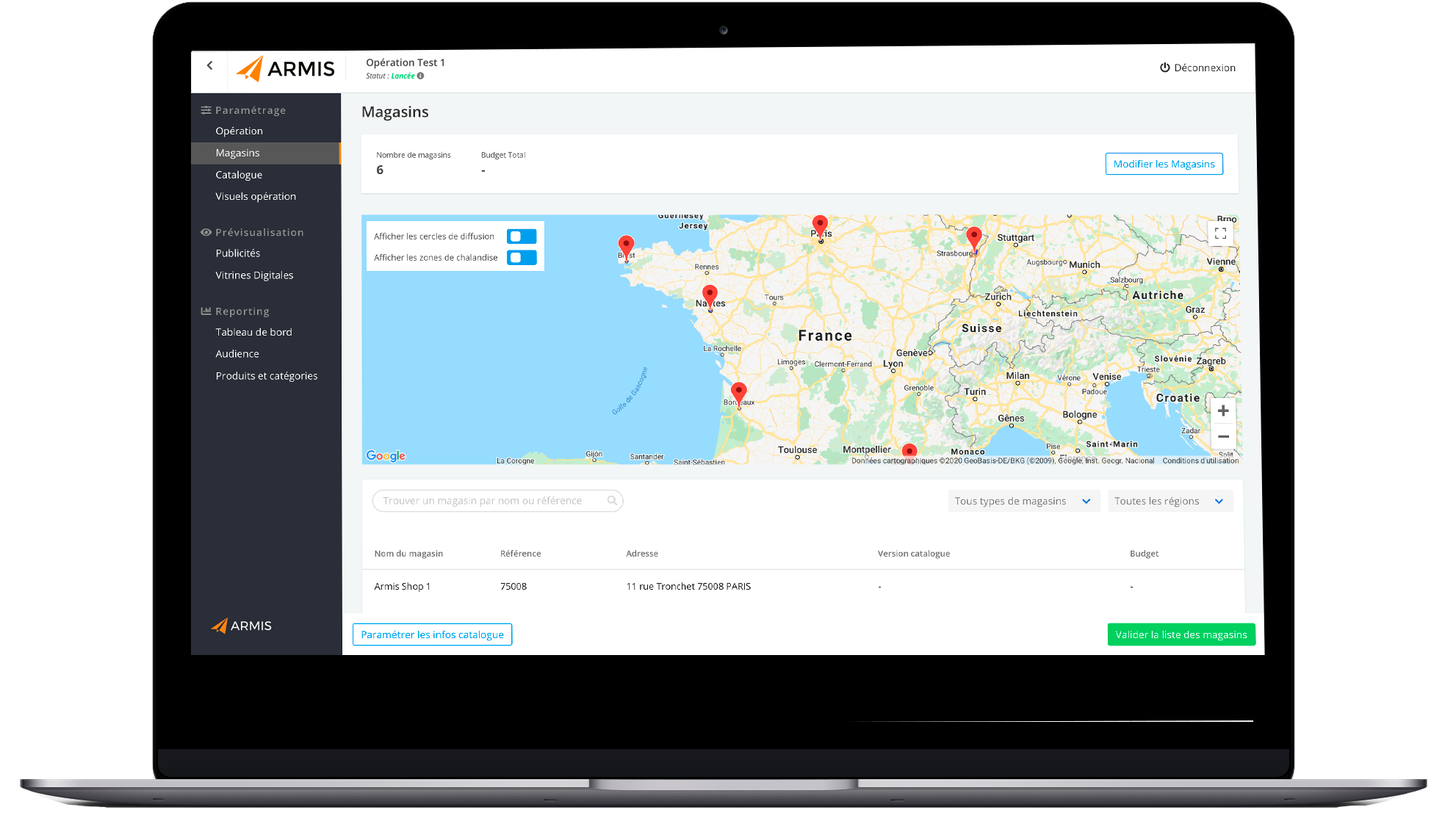 Visualisation of campaign results
Your teams can track campaigns in real time and analyze their performance. They can also get insights on offers, consumers and customer catchment area.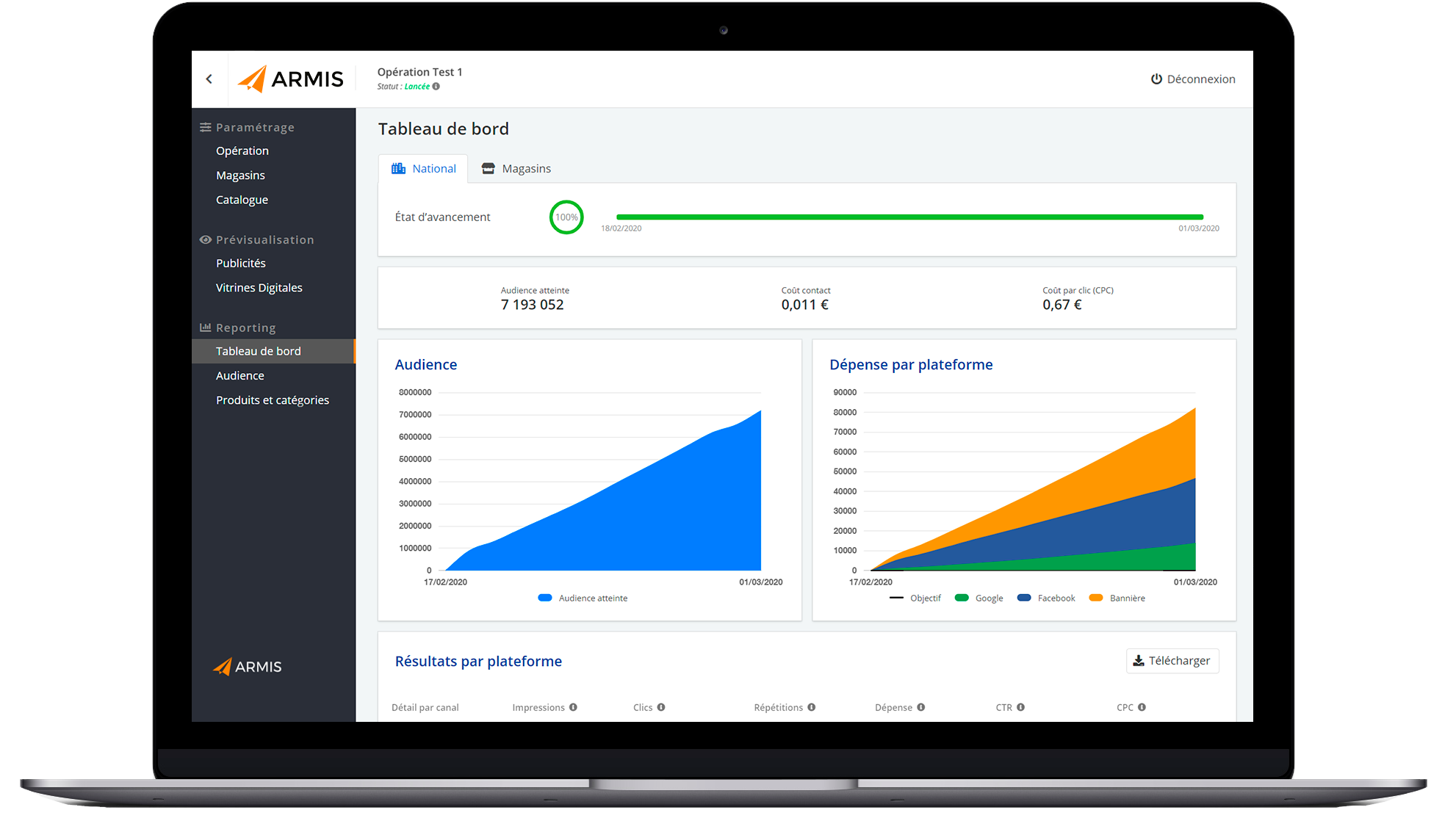 ARMIS SaaS platform benefits