Boost Store Sales

AI-powered SaaS platform that enables retailers to digitize catalogs & in-store sales operations
Discover our SAAS PLATFORM in 2 minutes
EMPOWERING OUR CLIENTS
HARNESS THE POWER OF LOCAL
LEVERAGE OUR SAAS PLATFORM TO GROW
IN-STORE TRAFFIC
ARMIS enables brands and retailers to display their offers online to consumers nearby the stores
ARMIS relies on FLAI, a machine learning innovation
FLAI – Fast Learning Artificial Intelligence – allows to generate Multi-local advertising, ie optimized for each store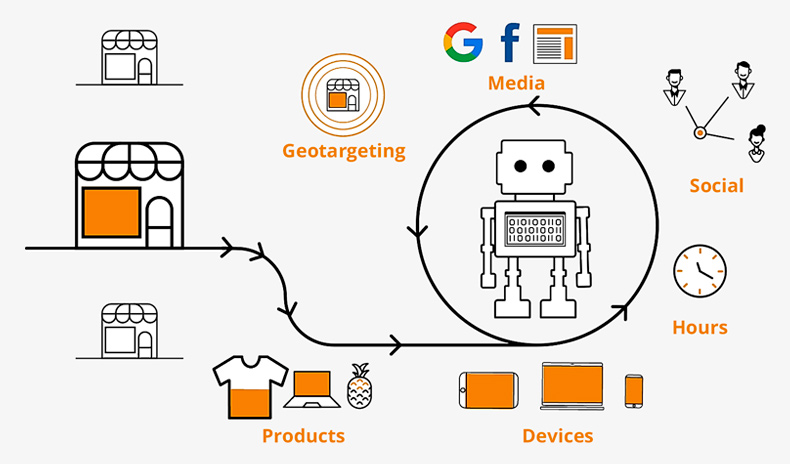 In the age of AI, where our daily life is more and more governed by algorithms, David Baranes, Co-CEO and Co-Founder of Armis, intends to propose models different from those proposed by the GAFA and Amazon in particular.
The main argument of AI critics? It would take so much data and settings to address a micro-problem that no one would be able to use it properly, let alone benefit from it.
ARMIS will participate at the Hubday retail on January 30th around the theme "Future of Retail & E-commerce", at the Maison de la Mutualité in Paris. Our co-founder David will speak on "Controlling AI before it controls us". Meet us at our booth!
ARMIS will be present at the One to One Monaco, the unmissable retail event that will take place from 17 to 19 March 2020, bringing together all the French marketing and retail actors. We will have a stand and would be delighted to welcome you!
PRESS RELEASES ARMIS Announces The Rollout Of Its SaaS Platform To Intermarché, Bricomarché & Bricorama To Reinvent Stores' Communication In The Digital Era Store owners will be able to reduce up to 30% of their traditional print circulars and rebalance the...