How to handle your store network communication of all your network store on internet?
Boulanger integrates the ARMIS Multilocal Advertising technology, and increases its sales by 3.4%.
Thanks to the outstanding campaign performances, ARMIS and Boulanger expand their partnership to go beyond the printed catalogue operations. 
This campaign enabled
An important return on the advertising investment

An optimized communcication for each store thanks to FLAI. The artificial intelligence is at the core of ARMIS multilocal advertising technology.

To strengthen the partnership between Boulanger and ARMIS.
You will find in this case :
Tangible examples of advertising activations and digital glassdoors.
Promising results : For each euro invested, Boulanger generated 12 euros in incremental revenue and a average campaign uplift of 3,4%.
He testifies : 
"Armis, pioneer in the Multilocal Advertising, allow our brand to place each stores at the center of our commercial operations.
-says Kévin Barvec, Opérational Marketing Manager and CRM at Boulanger.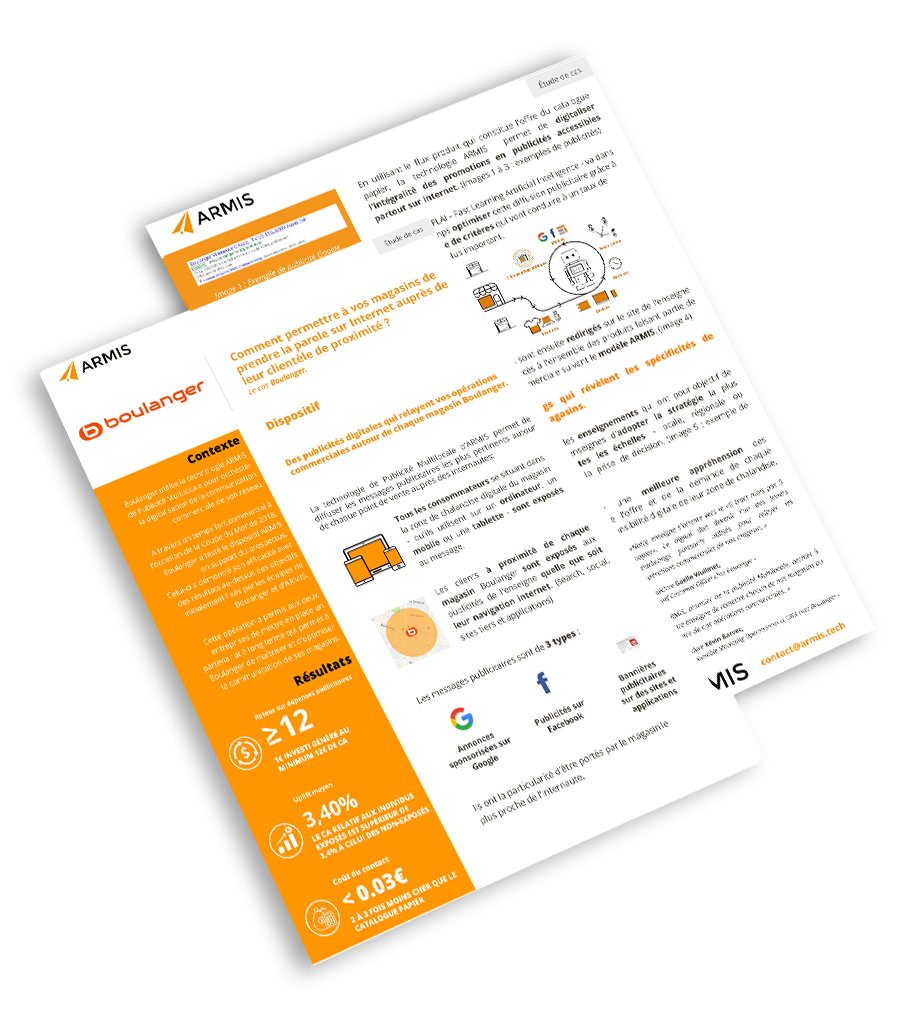 Discover the video presenting our partnership by Dan Gomplewicz, CEO and Co-Fonder of ARMIS, And Kevin Barvec Marketing and Operational Manager and CRM at Boulanger during the Connected Day 2018.
Fill in the form to download the case study