Boost Store Sales

AI-powered SaaS platform that enables retailers to digitize catalogs & in-store sales operations
Discover our SAAS PLATFORM in 2 minutes
EMPOWERING OUR CLIENTS
unleash THE digital POWER OF print circulars
LEVERAGE OUR SAAS PLATFORM TO GROW
IN-STORE TRAFFIC
ARMIS enables brands and retailers to display their offers online to consumers nearby the stores
ARMIS relies on FLAI, a machine learning innovation
FLAI – Fast Learning Artificial Intelligence – allows to generate Multi-local advertising, ie optimized for each store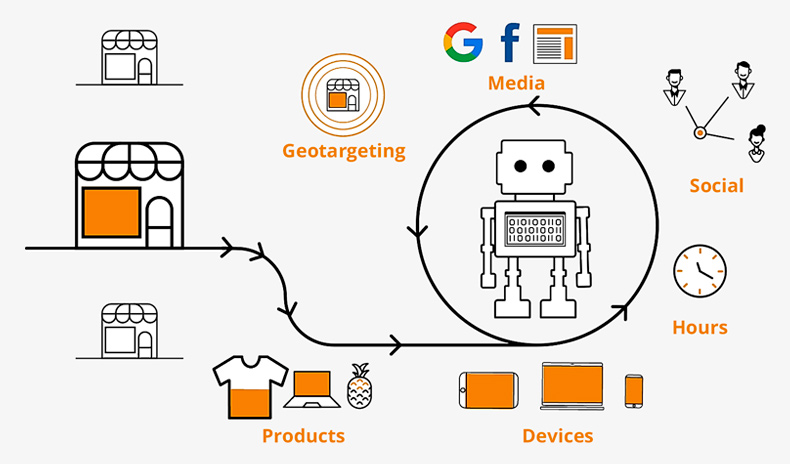 Fight against fraud, conversion measurement and ad targeting... The Chrome API suite seems, on paper, to offer real solutions to the advertising market.
Sébastien Berrier, ARMIS CTO . Previously in finance, and now at adtech, he provides us with valuable insights and prospective elements on multilocal advertising.
In October 2019, Intermarché and sister companies Bricomarché and Bricorama, both DIY retailers, signed a multiyear agreement with ARMIS, a Paris-based startup that allows traditional retailers to transform their physical circulars into localized display ads.
ARMIS will participate at the Hubday retail on January 30th around the theme "Future of Retail & E-commerce", at the Maison de la Mutualité in Paris. Our co-founder David will speak on "Controlling AI before it controls us". Meet us at our booth!
ARMIS will be present at the One to One Monaco, the unmissable retail event that will take place from 17 to 19 March 2020, bringing together all the French marketing and retail actors. We will have a stand and would be delighted to welcome you!
PRESS RELEASES ARMIS Announces The Rollout Of Its SaaS Platform To Intermarché, Bricomarché & Bricorama To Reinvent Stores' Communication In The Digital Era Store owners will be able to reduce up to 30% of their traditional print circulars and rebalance the...